Pulse Technology + Epson

When Epson engineers set out to develop their current generation of work-group printers, the environment was a key consideration.
To make a significant impact, they had to look beyond laser.
The solution was found in the Epson proprietary PrecisionCore heat-free technology.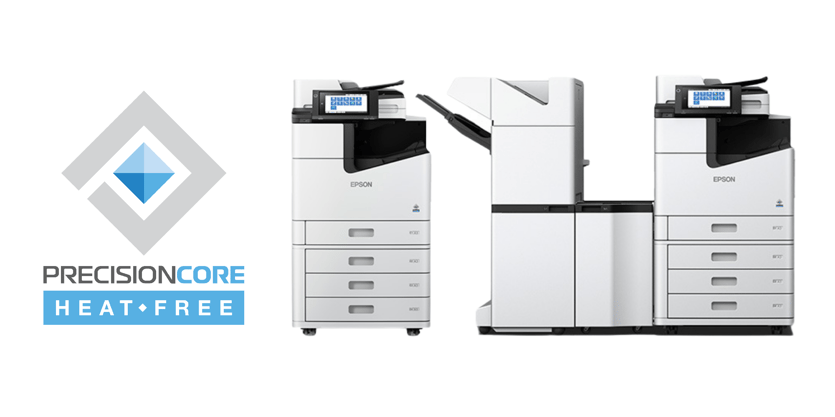 Switch to Heat-Free Technology for low power consumption.
Thinking about every page you print can start to make a difference in overcoming global warming.
Epson inkjet printers use low power, saving energy.
Reduce Electricity Consumption - Epson printers powered by PrecisionCore
heat-free technology do not require heat to warm-up, this helps deliver fast first
page out time and reduce energy consumption

Reduce Waste - With Epson, there's no need to heat the
ink, there's no need to fuse the ink, there's no need to catch the ink in a waste
cartridge and there's no image drum to replace. In addition to all of that, our high capacity
ink cartridges reduce the number of consumables needed to print.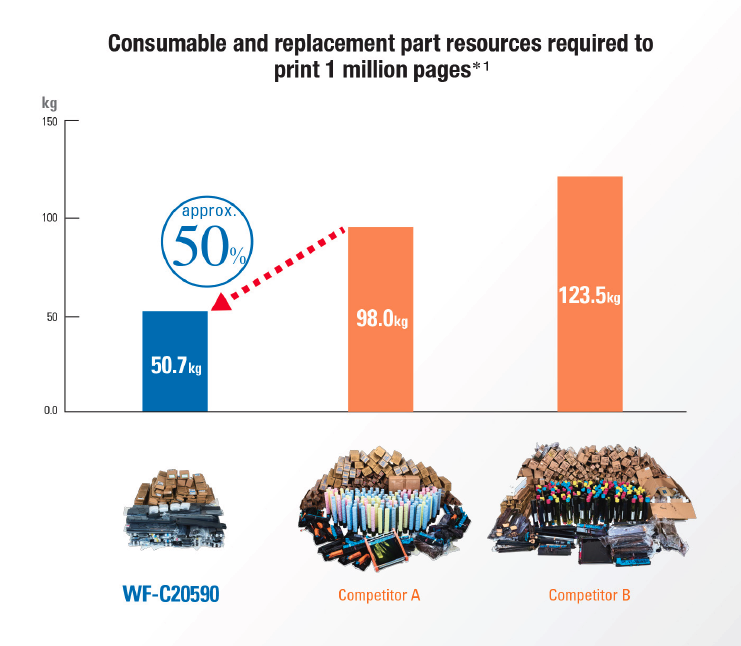 Reduce Paper Usage - Epson's automatic duplex printing feature help reduce your office's
paper consumption. By printing on both sides of a sheet of paper, you can significantly cut paper usage.
NEW! Pulse Technology + Print Releaf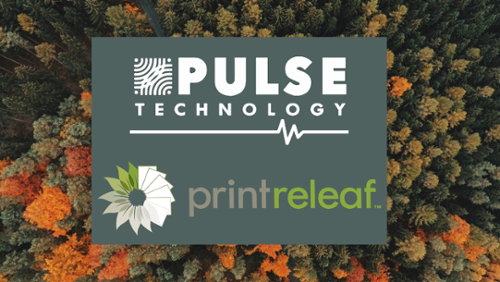 PrintReleaf Certification empowers you, the customer, to sustain and grow our global forest system…one print job at a time.
-PrintReleaf automatically measures your paper consumption totals through third-party integrations.
-We then use your paper consumption totals to calculate your paper footprint which is converted into a specific and accurate number of trees.
-You are empowered to releaf forests based on your paper footprint.
So many benefits but most importantly, reforestation provides environmental and ecological reforestation where the planet needs it most.

In only 4 months since Pulse Technology partnered with Printreleaf, Pulse customers have collectively offset the equivalent of
10,482,862 total standard pages of paper consumption by reforesting 1,258 standard trees on the PrintReleaf Exchange!
Our R
ecycling Program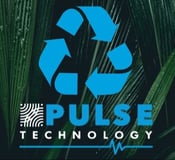 Pulse Technology offers our contracted customers a zero waste toner recycling program for consumables, including:
cartridges, bottles, toner collection containers and drum units.
We accept Sharp, Oki, Kyocera, Canon, Epson and HP products.
Simply fill out this form to begin.